NILIS Research Symposium 2020 successfully held
NILIS Research Symposium, the annual research event of the National Institute of Library and Information Sciences, University of Colombo was virtually held on 23rd January 2021. South Asia Chapter of the Association for Information Science and Technology (ASIS&T) partnered in organizing this event.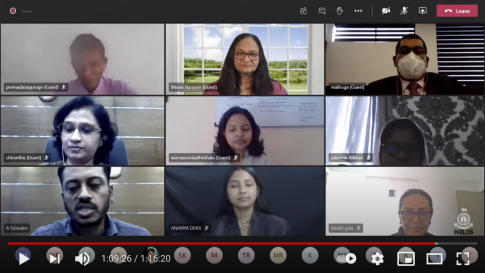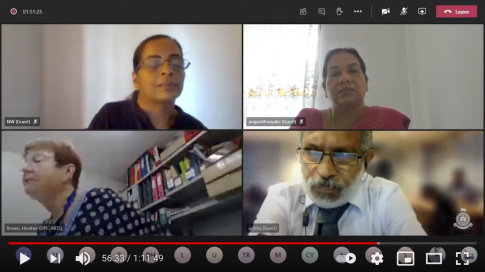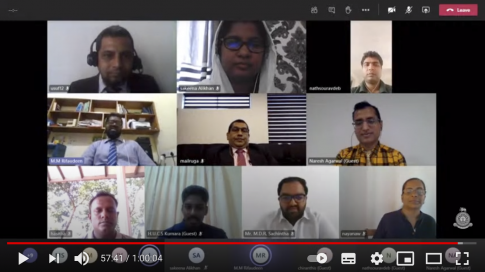 The main theme of the symposium is "Challenges and Opportunities for Libraries in the New Normal". The keynote speech was delivered by Dr. Bhuva Narayan of the School of Communication, University of Technology Sydney, Australia.
Fifty-four (54) abstracts were presented in six (06) sessions, namely; Librarianship, information literacy, information sources and services, IT applications and new trends, Covid-19 and learning, and how Covid-19 affected libraries. Presenters were from Sri Lanka, India, Pakistan and Bangladesh. The Best Presentation and Best Student Presentation awards were selected based on the average ratings of Session Chairs.
Best Student Presentation Award
Present status of the human resource capacity of public libraries in Batticaloa district by J. Lavanya, Library, Eastern University, Sri Lanka and G.D.M.N. Samaradiwakara, Library University of SriJayewardenepura. Watch the video
Best Presentation Award:
Integrated library systems – discovery interface (ILS-DI): a standard framework for real time connectivity with information discovery applications by M. Jayakananthan, Library, Eastern University of Sri Lanka. Watch the video
All participants and presenters will get certificates. The conference proceedings will be published as an e-book in near future.
The event comperes were Mr. T. Ramanan, Senior Assistant Librarian, University of Colombo and Ms. Kalpana Manatunga, Senior Assistant Librarian, University of Colombo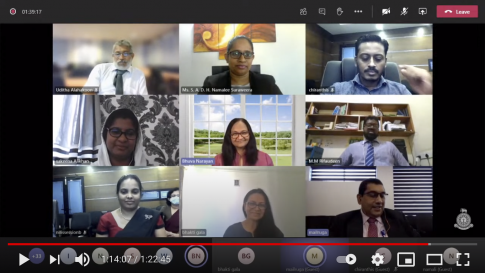 NILIS also acknowledges the untiring efforts of the program committee, organizing committee, session chairs, panelists, and presenters. We also thank the participants for joining.
NILIS also acknowledges the technical support offered by the Advanced Digital Media Technology Centre (ADMTC), of the University of Colombo School of Computing (UCSC) for successfully conducting the virtual event.