Call for applications for Library Trainees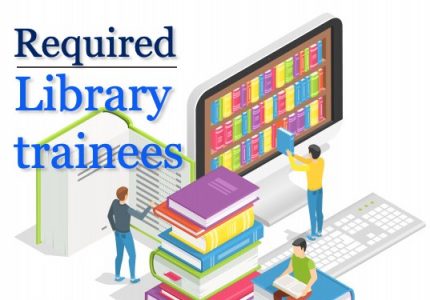 NILIS, University of Colombo is calling for applications for Attachment of Trainees. The training period will be for 06 (six) months.
The LIS students who have completed the first year of a three year Diploma/Higher Diploma program from a recognized institution may apply. The applicant is expected to have a working knowledge of English. The ability to work in Tamil will be an advantage.
This is a 6-months assignment. Only 02 trainees will be attached. The trainees will have to attend 5 days a week on full-time basis to NILIS, University of Colombo.
A daily allowance of Rs. 500/- will be paid to a trainee, and no other allowance or remuneration shall be paid in addition to the said allowance.
Following duties are to be completed by the Trainees
1. Library books processing
2. Data entry operations
3. Book shelving & re-shelving
4. Arrangement of books in proper order
5. Book lending & returning process
6. Assist readers to find relevant materials and information
7. Look after overall security of library materials
8. Assist lecturers to find relevant materials for lectures.
9. Provide technical assistance for academic staff in conducting lectures in the library lecture halls.
10. Provide necessary assistance for conducting workshops.
Self prepared application with a CV shall be emailed to NILIS (sar@nilis.cmb.ac.lk) on or before 12.00 noon on the 20th January 2021. The Trainees will be selected by an interview.