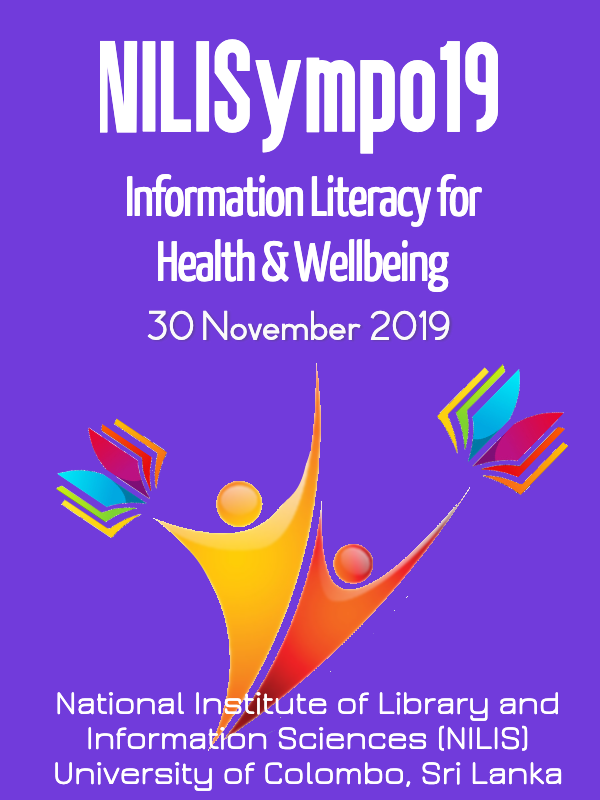 Annual Research Symposium – 2019
The Annual Research Symposium of the National Institute of Library and Information Sciences (NILIS), University of Colombo of 2019 will be held on 30th November 2019 at the NILIS Auditorium. The theme of the symposium is "Information Literacy for Health and Wellbeing". This year, NILIS symposium will be conducted in partnership with the University of Colombo Annual Research Symposium. All abstracts accepted for presentation will be published in the Conference Proceedings book of University of Colombo.
Detailed information is available here.
Some pictures from the past year's conference follow.